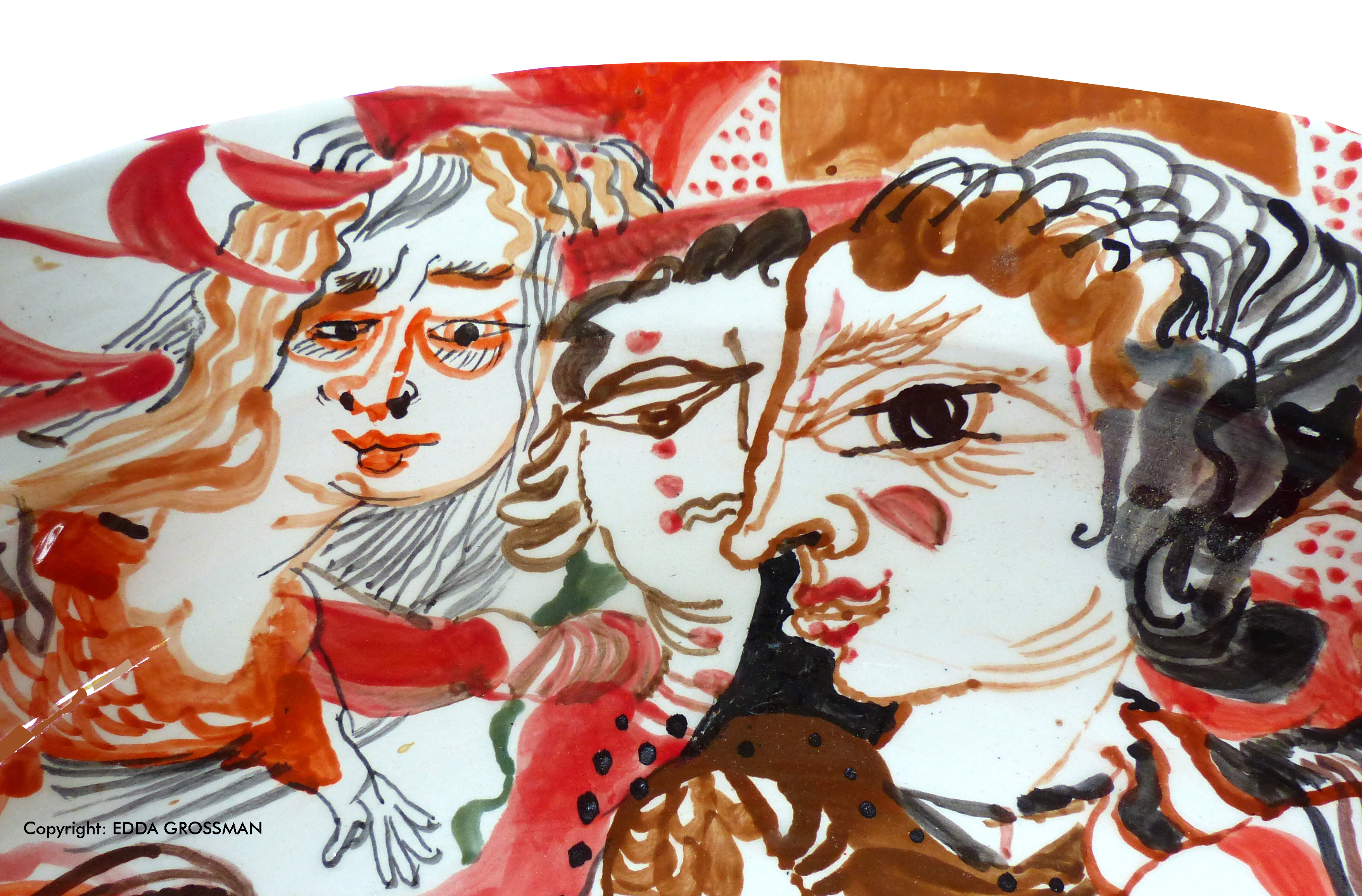 "Step by step" Tango-Argentino for adults and teens, beginners and career changers.
This is an ongoing course, with no advance payment, but compulsory attendance is highly appreciated by all course participants.
Starting dates: every Thursday until the end of 2018
details
TANGO ARGENTINO WITH EDDA GROSSMAN
The focus Her lesson lies in the wonderful play and the possibility of changing hugs. "El Abrazo," the embrace is an essential, to-be-seen, share of inspiring togetherness in one's own body communication know.
Registration is also possible without a partner - we may also dance same-sex. Please bring comfortable clothes, sneakers or thick socks - and a lot Tanzlust!
Binding registrations for participants over 16 years to shaybara@gmx.de
The basic understanding of the tango is based on the improvisation and again and again new playful, creative impulses in connection with the learned basics and figures. For the joy of feeling together in the passionate Tango Argentino (and not out of necessity), there are more and more dancers who like to dance both roles. As a result, the Tango Argentino has grown in its development worldwide into a dance that unites gender and generations. Encounters, regardless of their age, from the age of 16 upwards can be experienced here with completely natural openness.
Edda Grossman has since 2003 intensive dance experience in TangoArgentino. Since 2008 she has been trained by German, Dutch and Argentine tango teachers concentrated in Barcelona. More than 15 years of experience in therapy F. Mézierès and Thérèse Bertherat have been involved in their teaching since 2010. She taught Children, adolescents adults and specializes in teaching them to combine the musicality and the rhythm together with the respective body axis. She attaches particular importance to the careful connection of dance couples in music.
Another focus is on teaching units that individually or in a pair can be arranged with Edda Grossman. In this context, a particularly emotional individual dance of a couple such as a Wedding dance as Tango Argentino developed and realized together with her.